KINGDOM OF SAUDI ARABIA | KING SALMAN GLOBAL MARITIME INDUSTRIES COMPLEX
ONGOING :
Following a Memorandum of Understanding between Saudi Arabian Oil and Gas company Saudi Aramco and the South Korean ship constructing specialists, Hyundai Heavy Industries to improve marine industry in Saudi Arabia in 2015, Ras Al-Khair was chosen as the site for the largest shipyard in the world. The value of the project has been estimated between US$ 3 million.
The facility will be extended across 4.96 square kilometers (1,230 acres) in Ras Al-Khair, with several dry docks and at least 15 separate piers. King Salman Global Maritime Industries Complex is said to include four major areas of operation—shipbuilding, ship repair, oil rig construction, and oil rig support.
Ärk has already provided vessel chartering services, customs clearance services and land transportation services for more than 466 tons of cargo.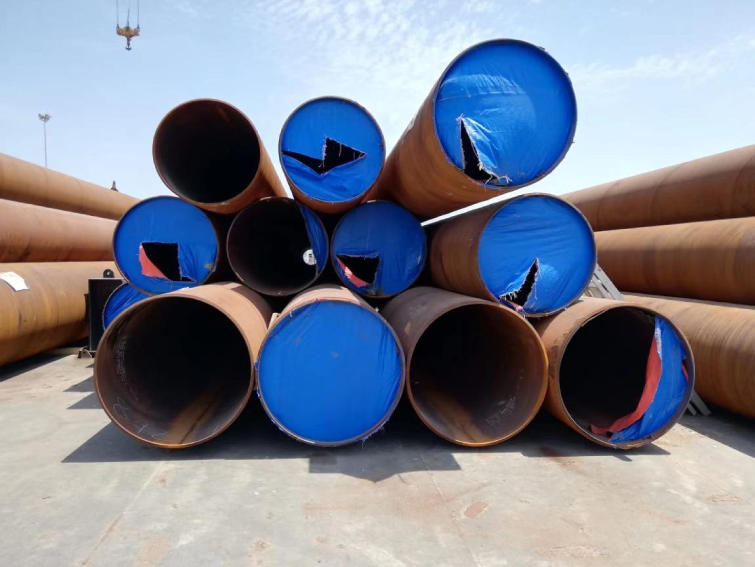 The highlights of the project include the transportation of 42 pipes by barge from Port of Dammam to Ras Al-Khair. The cargo included four longest pipes of the shipment ( each 18mm thick, 1.1m diameter and 44.1 length) and two pipes highest in diameter ( 21mm thick, 1.168m diameter and 36.1m in length), (21mm thick, 1.168m diameter and 38.6 in length).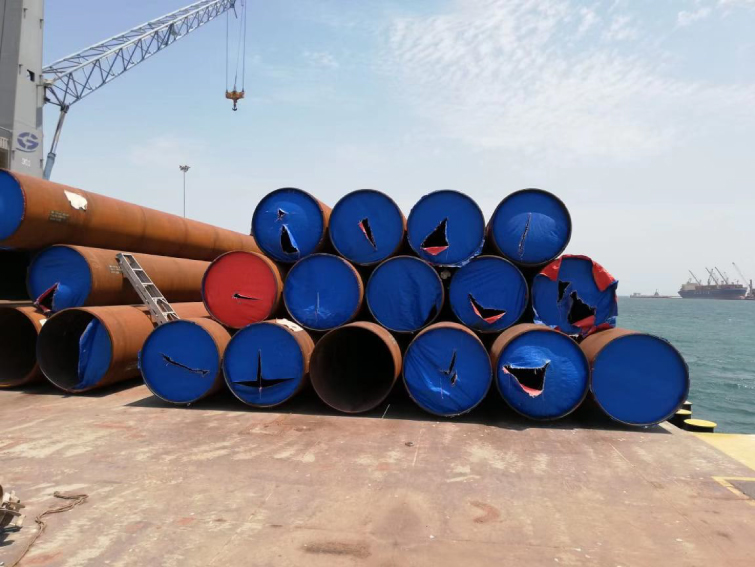 The barge load-outs left Port of Dammam and reached the project site at midnight the same day. The barge was transported along the shore for 180km.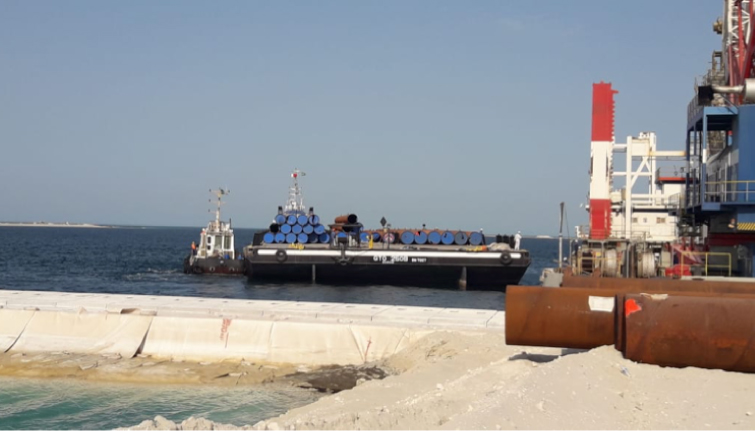 SIMULTANEOUSLY EXECUTED PROJECT FOR KING SALMAN GLOBAL MARITIME INDUSTRIES
TRANSPORTATION OF CRANES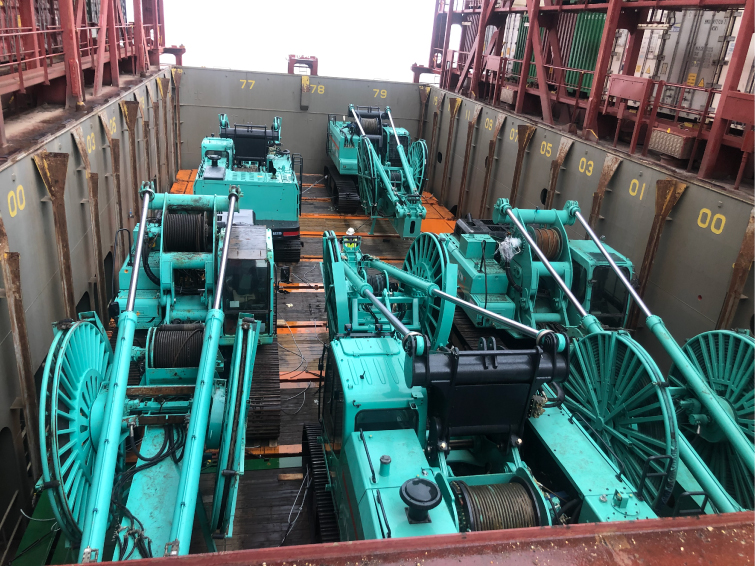 Aside from the main operations of the King Salman Global Maritime Industries Complex, Ärk-Compass Alliance simultaneously offloaded and transported 466 tons of equipment and accessories that arrived at the Port of Dammam on 18 July 2019. The shipment included several 50 Ton Hydraulic Diaphragm Wall Grabs and other accessories.