The top-of-the-line heavy lifting equipment and vehicle fleet of Ärk Global includes the all types of cranes the heavy lifting market demands – mobile cranes, crawler cranes, tower cranes, rough terrain cranes etc. Our equipment also features modular trailers, SPMT, forklifts, Low-bed trailers, heavy duty tractors, intermediate platforms and more.
If your project requires lifting equipment rental, Ärk Global is ready to provide you every equipment you need - be it crane rental, forklift rental or other equipment rental. Our cranes and equipment are readily available for deployment all across the world.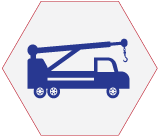 MOBILE CRANES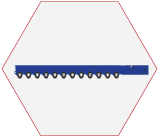 SELF-PROPELLED MODULAR TRAILERS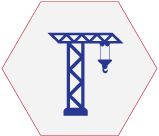 TOWER CRANES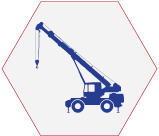 ROUGH TERRAIN CRANES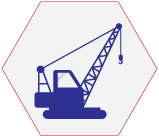 CRAWLER CRANES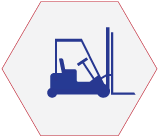 FORKLIFTS
We provide you cranes, trailers and other equipment for rental with or without trained operators for short or long duration. Ärk Global will take care of all your rental needs from maintenance to mobilization and obtaining the required certificates – to ensure that your project is equipped with the finest equipment.
To rent our cranes or equipment, click here to contact us at our nearest Ärk Global brand or send us a quick inquiry right away!